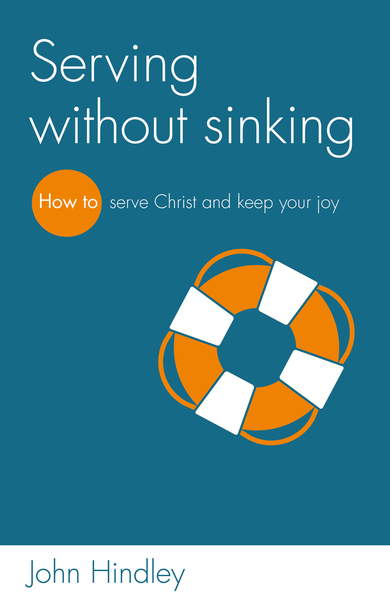 "The counter-intuitive truth I've come to realise - the truth that prompted me to write this book - is that the only way to get our service of Jesus right is to realise that supremely, we don't serve Him.  He serves us."  
Too often, serving Jesus leaves us feeling burdened and resentful.  Why?  This book will help you to see flaws in your thinking about God and yourself and understand the liberating truth that Jesus is serving us.  This is a good book and a straightforward read which I'd recommend to anyone doing Sunday school, small groups, catering, sound team, music, preaching, stewarding, cleaning, camps, SU groups, maintenance, running after school club, Christianity Explored ...
What's it about? It's a book about serving Jesus without it ending up feeling like a burden.
What did you get out of it? It helped me to rely on Jesus' serving of me and to take joy in serving Him.
Who is it for? It's for anyone involved in serving Jesus.  ANYONE.
How long does it take to read? It only took a couple of afternoons to read!
Serving Without Sinking by John Hindley is available from 10ofthose for £6.39.