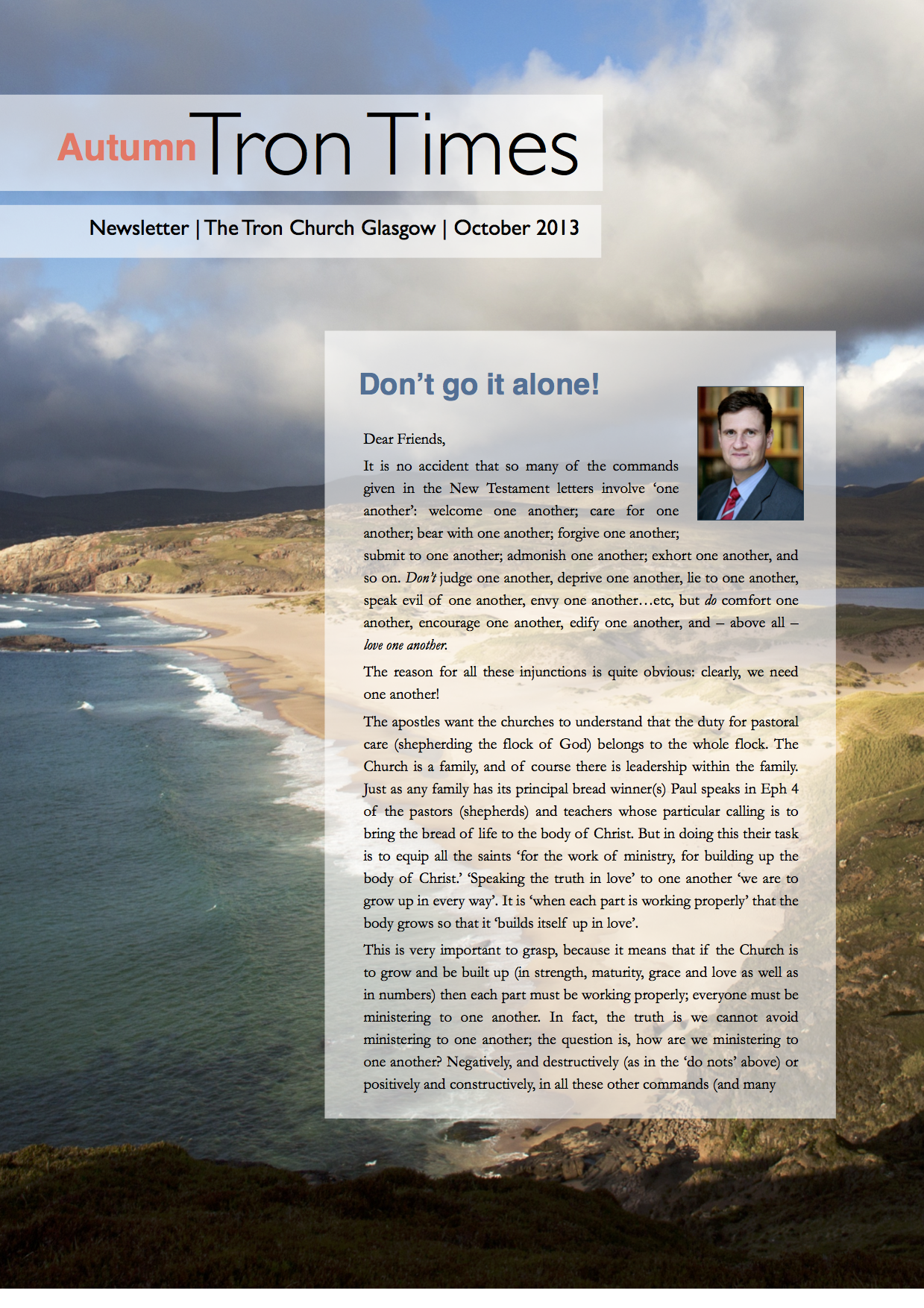 Download the Tron Times Autumn 2013 edition here.
The Tron Times is our quarterly church magazine, and is now available for free download here.
Inside you'll find letters From the Minister, church news, updates, book reviews and a closer look at the various ministries of members of our church family.
Please note that some news relating to our missionaries is removed from the online issues to protect their ongoing work.
Inside this issue:
Home News
The Lord is in the Details - Beautiful things in small groups
Away News
Spotlight on Donnie Campbell
Other ministries